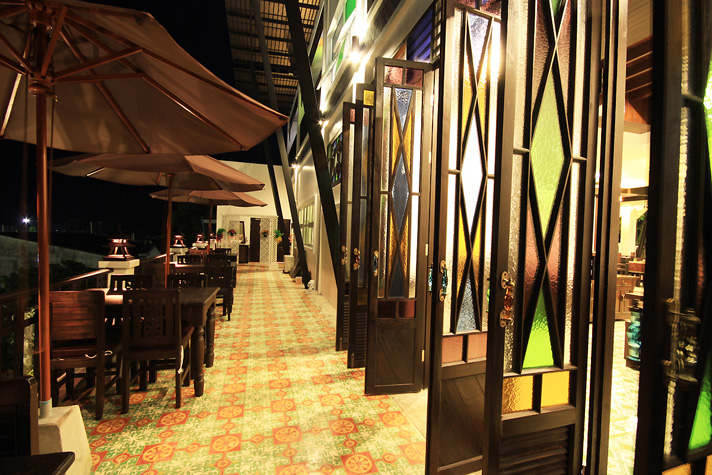 DEE ANDAMAN HOTEL - THE SUNSET RESTAURANT
(Open Daily 06.30 AM. - 11.00 PM.)
The sky roof bar dining with sea view and mountain view or the delightful restaurant courtyard, where you can enjoy the beautiful serving an excellent choice of exquisite meals ranging from dishes to a la carte Western cuisine, Health cuisine, Asian and Fruit cuisine. Sip your favourite cocktail, sunbath or watch the moonlight. Enjoy your favourite dish atmosphere offering You may to dine either under story sky unforgettable sunset on Krabi area.
SPECIAL DINNER
Everyday are difference varietle for your choice, Special offer with taste and Reasonable prices include free salad bar.
THE POOL BAR
(Open Daily 10.30 AM. - 18.00 PM.)
Relax and ease your stress by sunbath in our free-form adjacent kid's pool. Simple laze around the pool, sipping oc , snack or fruit juice.